Fungus fun at Craufurdland estate
A great day out was had in the magical grounds of Craufurdland estate just outside Fenwick with the Clyde and Argyll Fungus group . The day started at 11am and we slowly pottered through the forest on the hunt for fungus. It wasn't long before we discovered our first fungus, Candlesnuff (Xylaria hypoxylon),  a former species of the month, and a large clump of Sulphur Tuft (Hypholoma fasciculare).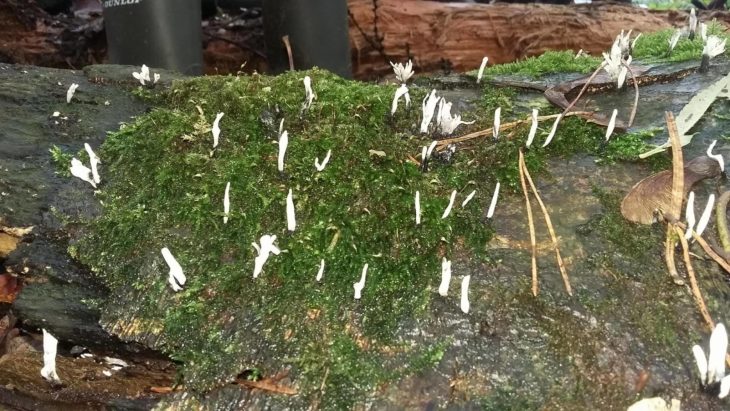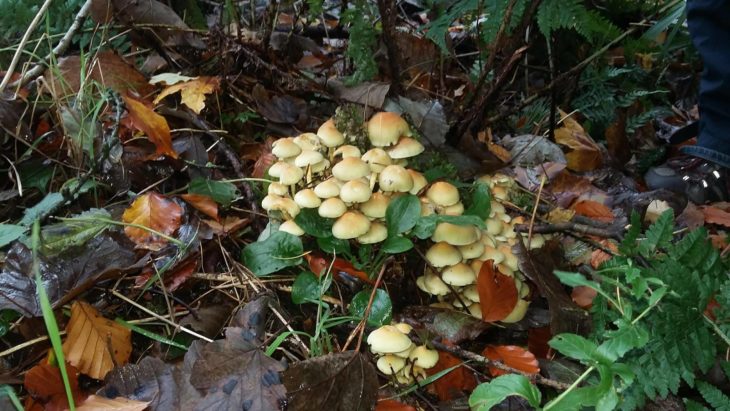 Craufurdland estate is a mixed woodland comprising of both deciduous and conifer trees. One of the most peculiar finds was that of the the Scarlet Caterpillar Club fungus (Cordyceps militaris ). This fungus invades its host, usually a moth caterpillar pupa, bursting out as it grows…..creepy!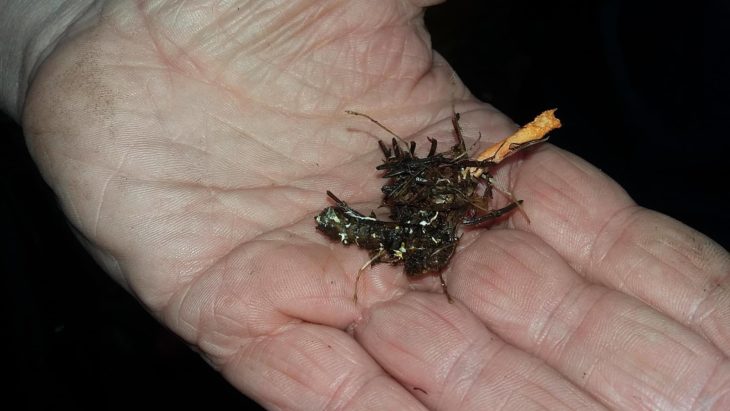 Just before lunch we came upon some of the largest fungus I have ever seen. Just under some trees in a damp grassy field just beyond the forest was this giant…..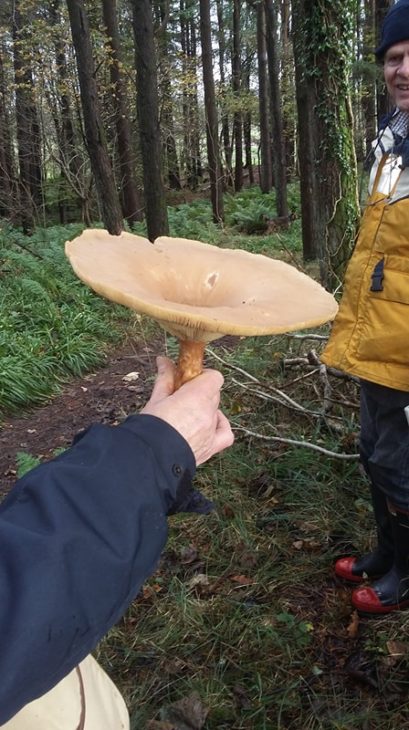 The Trooping funnel is one of the few fungus that can survive mild frosts, so can often be seen right up until December. It is generally found in groups in deciduous woodlands, often in grassy clearings, which was the case at Craufurdland. The cap can be up to 20 cm in diameter, and it is edible should you wish to pop it in a risotto!
One of the last species we came on is similar to Octobers species of the months, Dead Man's Fingers, however this fungus is known as Dead Moll's fingers (Xylaria longipes). It grows from dead and decaying hardwood, often found on fallen branches and stumps, and its causes soft rot in its host.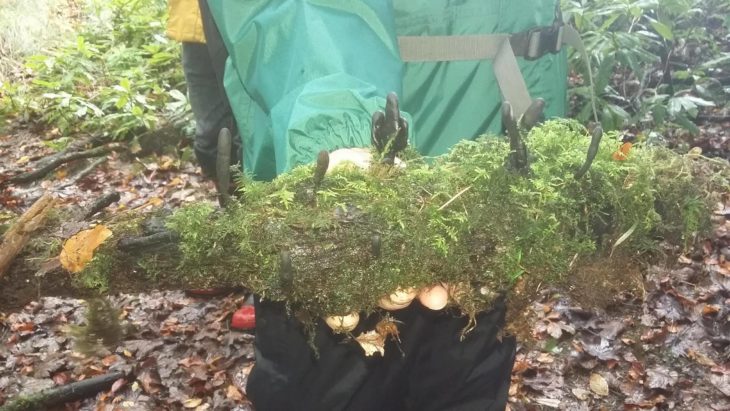 The foray was a great insight to the fascinating world of fungus. A big thanks to Dick Peebles and Graeme Walker for their expert knowledge on the topic, and for never tiring of being asked, "What is this?" one hundred times over, by me alone!
Thank you to everyone that attended,and should you be interested in exploring more of fungus in the west of Scotland, do join the Clyde and Argyll Fungus group for more outings. The British Mycological Society has also some useful information on their website should you want to get further involved with fungus.