Amphibian training day at Culzean 31/03/2017
In the last of three amphibian training days, we spent an evening in the beautiful ground of Culzean castle torching for amphibians after dusk, and were even treated to a show from some bats.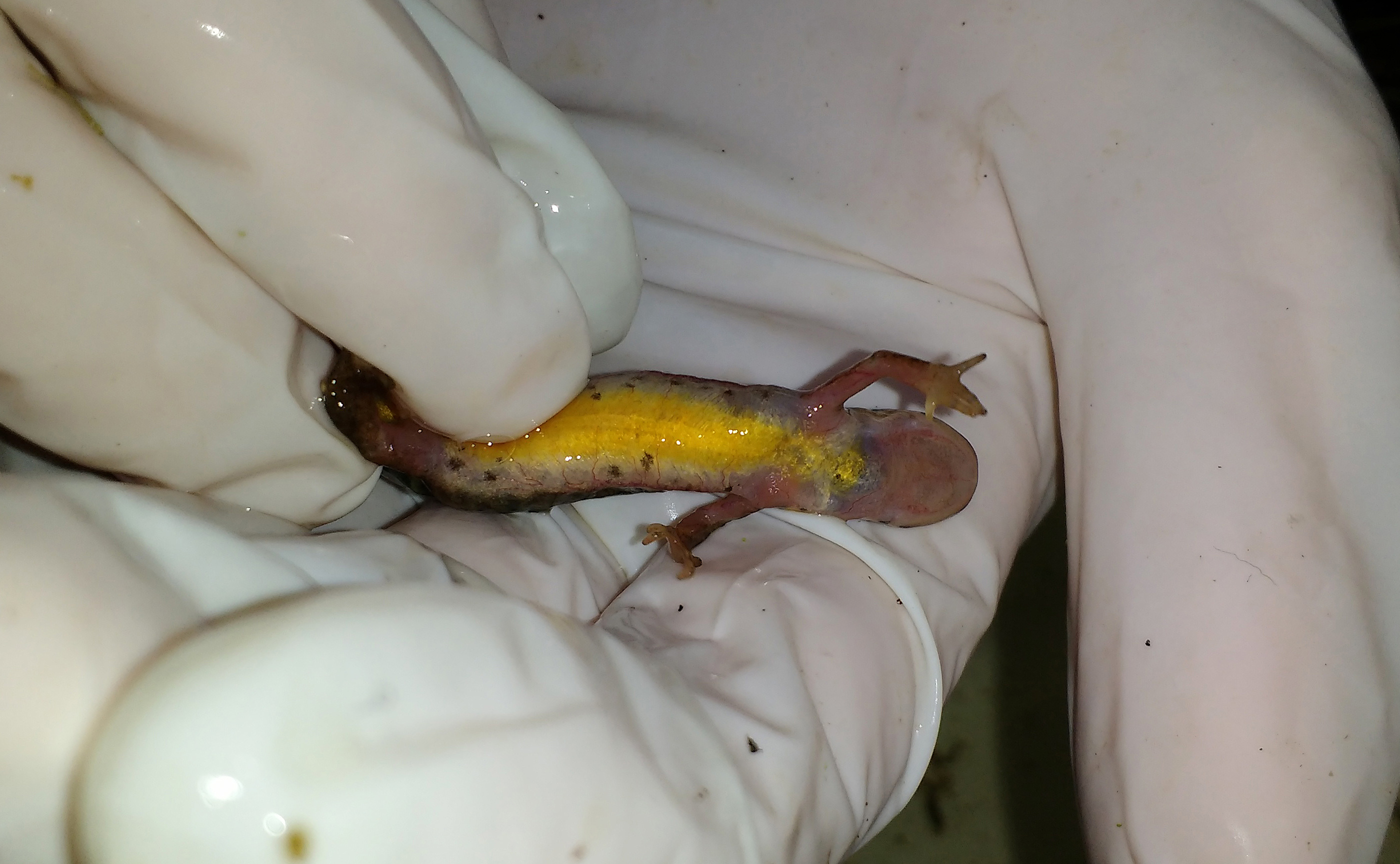 After a short indoor session in the late afternoon we headed out in daylight to do some visual searches and some netting, with great success! On the first dip we found some lovely examples of male Palmate newts and what they look like in the breeding season with their enlarged back feet. We also got the chance to have a look at their bellies, which helps distinguish between the Palmate and Smooth newt.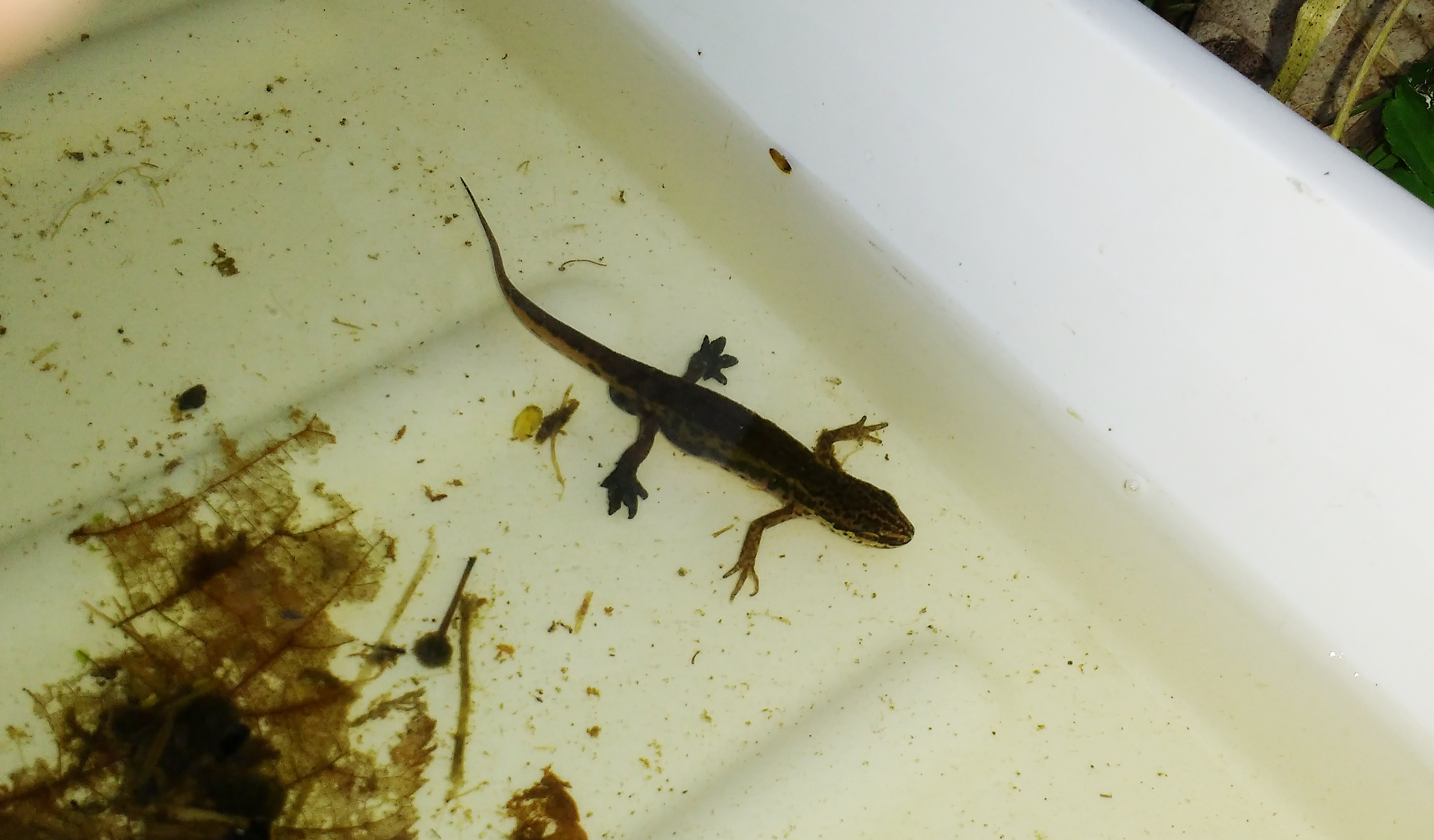 After a short tea break, we headed out after dusk to search for amphibians by torchlight. After not seeing much through a visual search, we did some netting and on the first try, found a Great Crested Newt! For much of the group, this was their first time seeing a Great Crested Newt, so it was very exciting!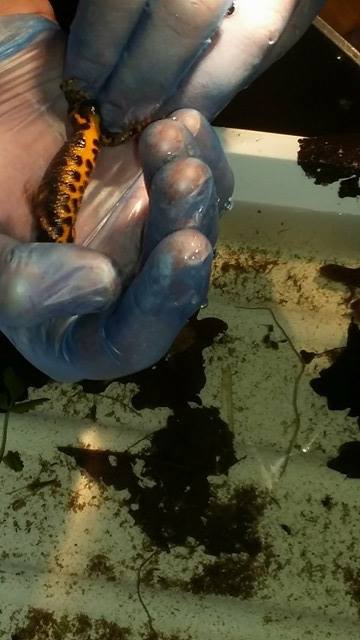 A great way to finish off the amphibian training courses in Ayrshire. Cant wait for the reptile courses starting soon!